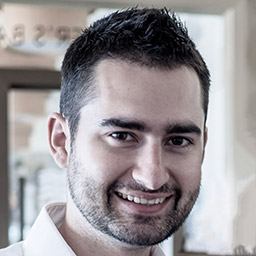 About me
I have commercial experience in both UX and Web Development, which has enabled me to have a good understanding of the design, experience and development of web products. I have a passion for web design, and love turning those ideas into reality.
I've created this slice of the web to give an overview of what I do and to signpost to things I've written and worked on. If you have a project that you think I can help with, or just want to say hello, then get in touch.
I'm a big fan of technology, 80's music and Dominic Toretto.
Age

37

Location

Barnsley, Yorkshire, England

Degree

Business Information Systems

Interests

Sport, Photography, Gaming
What I do
Web development
I have been building websites for as long as I can remember. I am a strong believer in an accessible and fast web, by coding in a way that everyone can enjoy.
UI design
I'm experienced in designing clean and accessible user interfaces. From wireframes to high fidelity designs. I like to make things look nice!
Given my professional background, I have a fairly wide skill set. If I had to summarise, I'd classify myself as a developer who likes to design.
I have a good understanding of the fundamentals of UX and accessibility, which helps me to create designs that people will be comfortable using from the start. I am well versed in Sketch and XD to create pixel perfect designs.
HTML and CSS has always been my bag, but times are changing, and so are my skills. I've recently started writing JavaScript in TypeScript and getting more familiar with React.
HTML + CSS/SASS
TypeScript/JavaScript
React
Accessibility
Design/Sketch
Sending GIFs
My work
Russell Financial Solutions
Web design and development
A full design and development project for an Independent Mortgage and Protection Advice company in the UK.
The site was designed in Sketch, using InVision to get sign off from the client. And given some requirements about adding news stories, a flat file CMS system was used to manage the content.
Design / Development / Sketch / Grav
Play Cricket Concept
UI design
Being a failed local cricketer and interested in results from many clubs around the country, I wanted a simple app that would allow me to quickly view results.
The app would allow me to track teams and leagues from Play Cricket, and see results and scorecards. So I set about designing some screens in Sketch for a potential iOS based solution.
The Economist
Web development
An infographic was created to explore an aeroplane of the future. Working closely with the designer, the template and responsive infographic were created using HTML5 and jQuery.
Contact
If you want to get in touch, it'd be great to hear from you! Will be a nice break from the spam that generally comes through...
I'm always interested to hear about potential projects and opportunities. I won't always be available, but I'll be sure to let you know as soon as possible.